Molecular Immunology
TEL +81-6-6879-8306
FAX +81-6-6879-8308
Overview
The immune system uses a wide range of receptors for the protection against pathogens and their clearance. Innate immune receptors elicit rapid responses, while a more complex one is triggered by adaptive immune receptors. The analysis of the C-type lectin family of innate immune receptors has made significant progress in the past decade. We have found that these receptors can sense both "damaged self" and "non-self pathogens". Notably, our team showed that Mincle, MCL, Dectin-2 and DCAR are C-type lectin receptors that recognize mycobacteria. Our objective is to identify and study novel immunoreceptors and their ligands, in order to elucidate the mechanisms underlying ligand recognition as well as their potential roles in immune disorders. Based on these results, we also aim to design new methods to orient the immune responses. To this end, our research centers on the following axes:
Significance and mechanisms of recognition of "aberrant self" or "non-self pathogens" by C-type lectin family receptors
Identification of "self" through the TCR as well as its role in T cell development
Study of newly discovered T cell subsets involved in autoimmune diseases.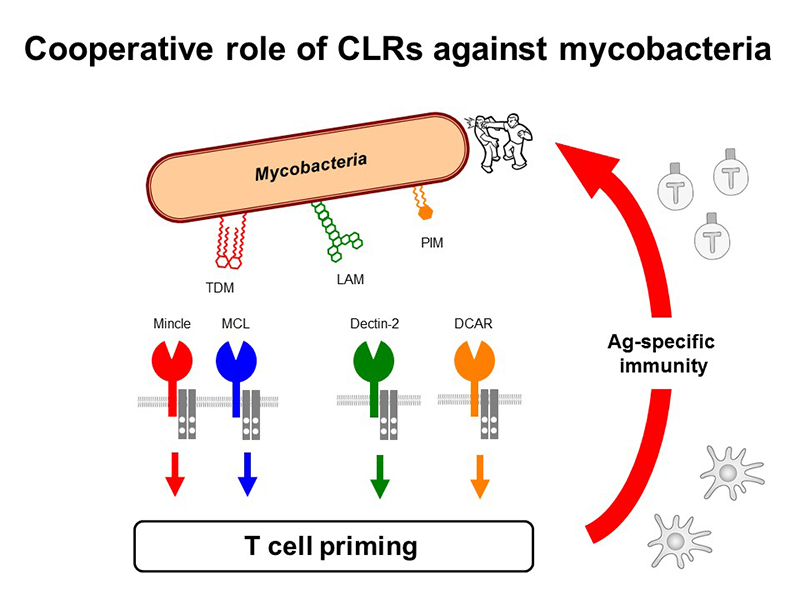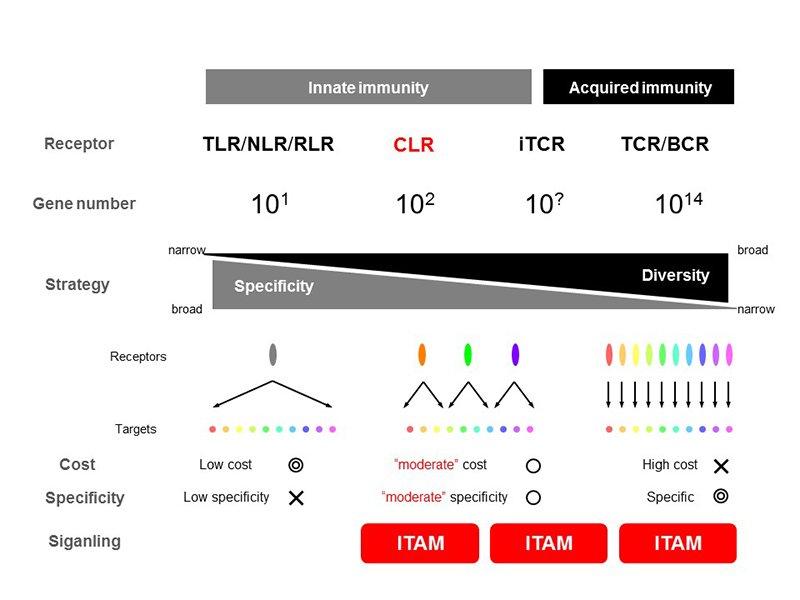 Principal Investigator
Sho Yamasaki Professor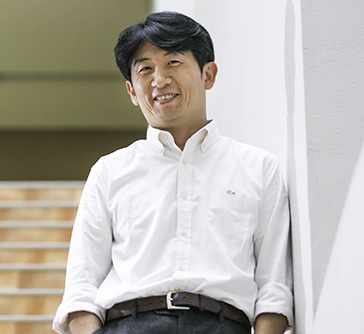 Research field
Immune regulation through ITAM-coupled receptors
Education history
| | |
| --- | --- |
| 1991 | B.S., Agriculture, Kyoto University, Kyoto, Japan |
| 1993 | M.S., Agriculture, Kyoto University |
| 1999 | Ph.D., Division of Applied Life Science, Graduate School of Agriculture, Kyoto University |
Research and career history
| | |
| --- | --- |
| 1993 | Research Scientist, Mitsubishi Chemical Corporation |
| 1999 | Assistant Professor, Chiba University Graduate School of Medicine |
| 2004 | Senior Scientist, RIKEN, Research Institute for Allergy and Immunology (RCAI) |
| 2009 | Professor, Medical Institute of Bioregulation, Kyushu University |
| 2017 | Professor, Research Institute for Microbial Diseases, Osaka University |
| 2017 | Professor, Immunology Frontier Research Center (IFReC), Osaka University |
Prize
| | |
| --- | --- |
| 2007 | Japanese Society for Immunology (JSI) Young Investigator Award |
| 2011 | Japan Society for the Promotion of Science (JSPS) Award |
| 2016 | The Commendation for Science and Technology by the Minister of Education, Culture, Sports, Science and Technology (MEXT) |
| 2016 | The Saburo Kojima Memorial Award |
| 2018 | The JSI Award 2018 |
| 2022 | Hideyo Noguchi Memorial Prize |
Members
Sho Yamasaki Professor
yamasakibiken.osaka-u.ac.jp
Norikazu Yabuta  Associate Professor
nyabutabiken.osaka-u.ac.jp
Eri Ishikawa Assistant Professor
eishikawabiken.osaka-u.ac.jp
Masamichi Nagae
mnagaebiken.osaka-u.ac.jp
Masatsugu Ohora Guest Associate Professor
Kensuke Shibata Visiting Academic Staff
Achievements
Publications
Nagata, et al. Intracellular metabolite β-glucosylceramide is an endogenous Mincle ligand possessing immunostimulatory activity. Proc. Natl. Acad. Sci. USA. 2017
Behler, et al. C-type Lectin Mincle Recognizes Glucosyl-diacylglycerol of Streptococcus pneumoniae and Plays a Protective Role in Pneumococcal Pneumonia. PLoS Pathog. 2016
Ishikawa, et al. Recognition of Mycobacterial Lipids by Immune Receptors. Trends Immunol. 2016
Toyonaga, et al. C-Type Lectin Receptor DCAR Recognizes Mycobacterial Phosphatidyl-Inositol Mannosides to Promote a Th1 Response during Infection. Immunity 2016
Ishikawa, et al. Protein kinase D regulates positive selection of CD4+ thymocytes through phosphorylation of SHP-1. Nat. Commun. 2016
Yonekawa, et al. Dectin-2 is a direct receptor for mannose-capped lipoarabinomannan of mycobacteria. Immunity 2014
Miyake, et al. C-type lectin MCL is an FcRγ-coupled receptor that mediates the adjuvanticity of mycobacterial cord factor. Immunity 2013
Ishikawa, et al. Identification of distinct ligands for the C-type lectin receptors Mincle and Dectin-2 in the pathogenic fungus Malassezia. Cell Host Microbe 2013
Ishikawa, et al. Germ-line elimination of electric charge on pre-T-cell receptor (TCR) impairs autonomous signaling for beta-selection and TCR repertoire formation. Proc. Natl. Acad. Sci. USA. 2010
Ishikawa, et al. Direct recognition of the mycobacterial glycolipid, trehalose dimycolate, by C-type lectin Mincle. J. Exp. Med. 2009
Yamasaki, et al. C-type lectin Mincle is an activating receptor for pathogenic fungus, Malassezia. Proc. Natl. Acad. Sci. USA. 2009
Yamasaki, et al. Mincle is an ITAM-coupled activating receptor that senses damaged cells. Nat. Immunol. 2008
Yamasaki, Molecular basis for pre-TCR-mediated autonomous signaling. Trends. Immunol. 2007
Yamasaki, Mechanistic basis of pre-T cell receptor-mediated autonomous signaling critical for thymocyte development. Nat. Immunol. 2006