News & Topics
B-1a lymphocytes promote oligodendrogenesis during brain development (Yamashita Group, in Nature Neuroscience)
PRESS RELEASE
Toshihide Yamashita (Molecular Neuroscience, IFReC) and his research group showed the most abundant infiltrating lymphocytes in the developing brain are B cells.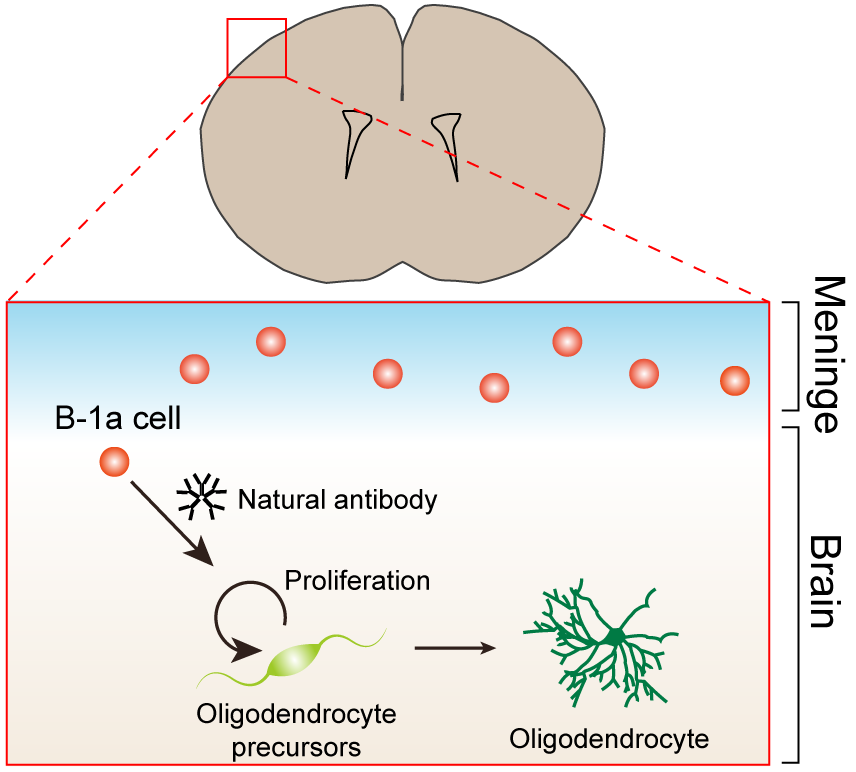 Schematic diagram of the study
B-1a cells in meningeal space secrete natural antibodies,
which promote the proliferation of oligodendrocyte precorsors.
With this mechanism, B-1a cells support the brain development.
Commentary (PDF)
Article (External Link)
Contact: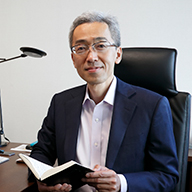 +81-6-6879-3971


yamashitamolneu.med.osaka-u.ac.jp
Immunology Frontier Research Center, Osaka University (WPI-IFReC)