News & Topics
[10/14]2022 UBC & OU Virtual Symposium on Infectious Diseases and Drug Development
FINISH
- Program -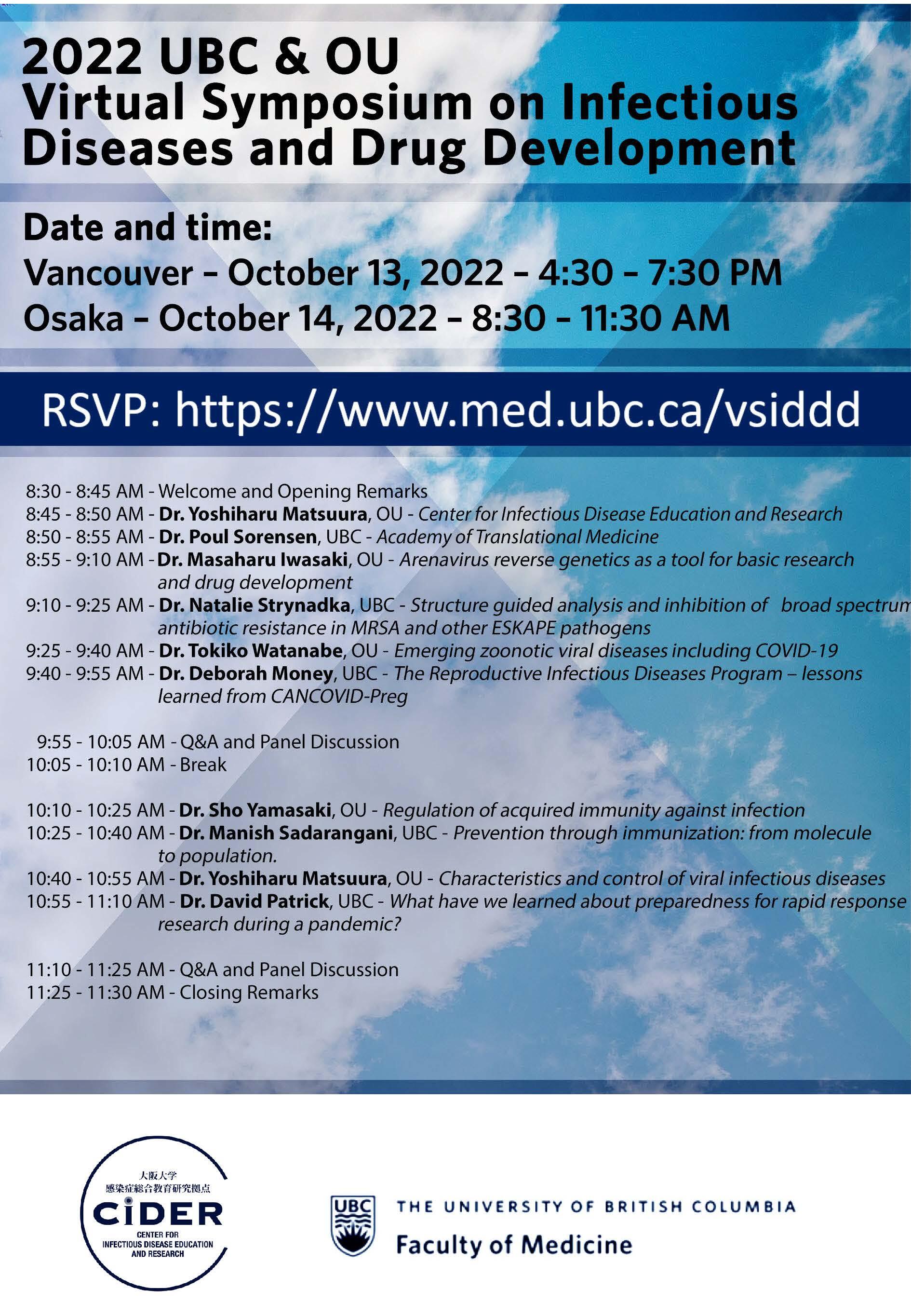 Osaka University and the University of British Columbia (Vancouver, Canada) co-organized the 2022 UBC & OU Virtual Symposium on Infectious Diseases and Drug Development.
This symposium was hosted in partnership between the Faculty of Medicine, UBC and Center for Infectious Disease Education and Research (CiDER), Osaka University.
Speakers
From UBC
- Dr. Deborah Money, Dr. David Patrick, Dr. Manish Sadarangani, Dr. Poul Sorensen, Dr. Natalie Strynadka
From OU
- Prof. Masaharu Iwasaki, Prof. Yoshiharu Matsuura, Prof. Tokiko Watanabe, Prof. Sho Yamasaki
Symposium Date:
Osaka - 8:30 - 11:30 am, October 14, 2022
Vancouver - 4:30 - 7:30 pm, October 13, 2022
Pre-registration closes on Oct 11.